Boca Raton Motorcycle Accident Lawyer
Injured in a motorcycle crash in Boca Raton?
Countless accidents occur on our roads every year, but some of the most dangerous situations involve motorcycles. As a motorcyclist, it is crucial that other drivers look out for you. Being less noticeable and having a substantially lower amount of protection than other vehicles can put you at risk of serious injuries in the event of an accident. In fact, reports from the National Highway Traffic Safety Administration have stated that around 80% of motorcycle accidents involve serious injuries.
If you have been injured in a motorcycle accident, in addition to the physical hardship you face, you may deal with the high cost of recovery. Was there someone responsible for your accident? If it can be proven that they acted negligently in some way, they may be liable for compensation. It's important as an accident victim that you receive the damages you deserve. Let our Boca Raton motorcycle accident lawyer help.
Why You Need Our Firm
AV Preeminent® rated by Martindale-Hubbell®
10.0 Superb Avvo rating
Membership in the

 

Million Dollar Advocates Forum®
Contingency fee representation—only pay if we win
Recognized by Super Lawyers since 2017
Recognized in the Best of Boca list by the Sun Sentinel
25+ years of legal experience and insight
What can you seek compensation for after an accident?
Compensation may be used to cover the cost of an injury, including the following:
Initial emergency visit
Returning hospital visits
Rehabilitation
Adaptations made to the home
Assistive devices
Prescriptions
Surgical procedures
Lost income
Pain and suffering
Want to know if you have a case? Turn to a trusted Boca Raton injury lawyer. In addition to being AV Preeminent® Rated by Martindale-Hubbell®, our lead attorney is a member of the Million Dollar Advocates Forum®, a membership that is gained only by individuals who have secured a substantial settlement or verdict. We have a background of successful outcomes and we hold a strong reputation among our legal peers. You can start by telling us more about your case in a free evaluation.
What is the Florida Motorcycle Helmet Law?
Florida Title XXIII Chapter 316.211 states that motorcyclists over the age of 21 may decide whether or not to wear a helmet while riding a motorcycle, but must carry at least $10,000 in medical coverage if they opt to not wear a helmet. Anyone under 21 is required to wear a helmet.
While Florida does not require individuals over the age of 21 years to wear a helmet, making the decision to wear a helmet when riding a motorcycle can potentially save your life. In the event of a crash, your medical expenses can more than likely double if you were not wearing a helmet at the time of the crash.
It is also important to keep in mind that most states do require riders to wear helmets, which means that you are responsible for knowing the laws of whichever states you may be riding in outside of Florida. Stay safe and understand the laws!
If you've been injured, you will want the strength, commitment, and skill of Attorney Willis on your side. Contact us today for a free consultation with our Boca Raton motorcycle accident lawyer.
Boca Raton Motorcycle Accident FAQ
Do drivers cause most motorcycle accidents?
The Sun-Sentinel reported in March of 2013 on a Florida Department of Transportation study that found that car and truck drivers are to blame for collisions with motorcycles in 60% of cases. Motorcycle riders typically ride defensively, but there are many situations when even the most safety conscious rider cannot avoid a crash with a negligent driver.
Why do drivers cause motorcycle crashes?
Motorcycle riders have all the same rights and responsibilities on the road as car and truck drivers, and they have a right to share the road with other vehicles. Unfortunately, drivers frequently cause collisions with motorcycles by making lane changes, turning or crossing intersections without looking. Sometimes the driver may be texting on a cell phone. Other times he or she may simply not have checked the blind spots in the mirrors to see if a rider was in the next lane or elsewhere nearby. Whatever the case, a driver can – and should – be held accountable for negligently causing a crash.
How common are motorcycle accidents?
According to the most recent statistics published by the Florida Department of Highway Safety and Motor Vehicles, there were a total of 9,384 motorcycle accidents statewide in 2012. This figure was higher than the three-year average of 8,496. Whereas a large percentage of reported car crashes do not result in serious injury, motorcycle accidents nearly always leave someone injured or killed. The crashes reported in 2012 saw 8,648 injured riders and passengers and 457 deaths.
Can I file a personal injury or wrongful death claim for a motorcycle accident?
The question that determines whether you have grounds for a lawsuit over your motorcycle crash is, "Was someone else at fault?" If another driver struck you or a loved one while riding, and this was due to the driver's negligent, careless or reckless driving, you may have grounds to sue. Alternatively, you might have a case against a vehicle or equipment manufacturer if the accident was caused by a defective product.
Are motorcycle accidents covered by personal injury protection insurance in Boca Raton?
Florida is one of a few states where drivers are required to carry personal injury protection insurance, also referred to as no-fault coverage. This type of insurance pays even if the policy holder was to blame. Unfortunately, PIP does not cover injuries suffered in a motorcycle accident. If you were hurt or have lost a loved one in a motorcycle accident in Boca Raton, you will most likely have to file a claim against the at-fault driver's liability insurance policy.
How can I get medical treatment after my motorcycle accident?
Because your motorcycle accident is not covered by Florida's no-fault law, you might be facing a considerable financial challenge in obtaining the medial treatment you need to make a full recovery. Fortunately, you can come to Willis Law, P.A. for help. The firm has established relationships with several doctors in the Boca Raton area who will often agree to provide treatment on the understanding that payment will be delayed until the final settlement or award is paid.
For more information and guidance about your particular situation, contact Willis Law, P.A. for a complimentary consultation!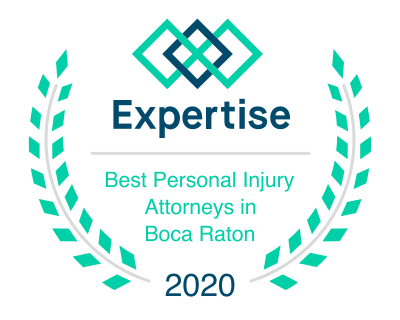 Real People, Real Reviews
What really sets Willis Law, P.A. apart is their expediency in settling cases.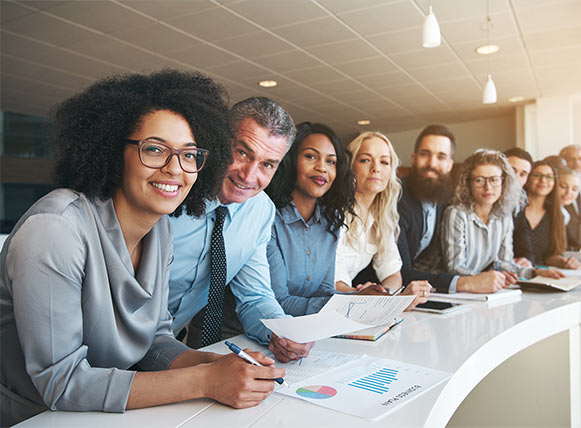 Tell Us About Your Case
Contact our Firm
Our Promise
A Track Record for Success
No Recovery, No Fee
We Treat All Our Clients Like Family
More Than 25 Years of Experience
Recognized for Outstanding Legal Representation
Individual Attention for Your Case