Boca Raton Car Accident Attorney
Willis Law, P.A. Has More Than 25 Years of Experience
If you have been injured in a car accident that you believe another person was responsible for, you may have a claim for compensation. Boca Raton Personal Injury Attorney John Willis is committed to justice and may be able to get you the results you deserve. A successful claim starts with the right Boca Raton car accident lawyer and it's imperative that you turn to an experienced, dedicated professional.
What Makes Us the Right Firm for Your Case?
At our firm, Attorney Willis handles all types of car accident claims, including the most significant cases. As a member of the Million Dollar Advocates Forum®, our lead attorney has been able to secure high settlements and verdicts for clients. He also boasts a 10.0 Superb Avvo rating and an AV Preeminent® from Martindale-Hubbell®. These are just a few of the aspect that set our firm apart.
Recent Car Accident Verdicts / Settlements:
$2.2 Million:

 

Rollover Accident
$1 Million:

 

Fatal Accident
$400,000:

 

Intersection Collision
$1.7 Million: Intersection Collision
Car accidents can come at a high cost; you may be left paying for medical expenses, lost wages and more. This can add up significantly and leave you with a cost you simply cannot afford. If there is another party responsible (i.e. drunk driver), they should be held liable, and pursuing a case should be a primary focus.
Car Accident Statistics in Boca Raton, Florida
Out of all the various types of personal injury claims that can arise in a person's life, car accidents are undoubtedly one of the most common. According to Florida's Integrated Report Exchange System and Florida's Department of Highway Safety and Motor Vehicles, there are about 30,000 car accidents in the state each month. The same statistics show that there will be about 3,000 traffic fatalities and another 200,000 injuries every year. With roughly 66% of accidents occurring in ideal daylight conditions and 84% occurring on dry asphalt, it seems unreasonable to blame the crashes on environmental hazards. What is the cause of most car accidents, then?
Everyday negligence on part of a motorist is the number one cause of car accidents in Florida, and all across the country. Human error, mistakes, and recklessness can turn a quick trip into a disaster.
Common forms of driver negligence, and therefore causes of car accidents, include:
Intoxication:

 

Motorists who drink and drive put themselves, other drivers, and any passersby at serious risk of injury.
Exhaustion:

 

There is a spike of car accidents every day around 5 P.M., at the end of the workday. Not only are more people driving during this hour but they are also tired and hungry.
Distraction:

 

Texting and driving has become a serious problem and may cause anywhere between 25% and 40% of all crashes, according to the Center for Disease Control and Prevention (CDC).
Recklessness:

 

Speeding, swerving through traffic, and rounding corners quickly are all dangerous yet widespread driving behaviors.
Types of Car Accidents in Boca Raton
Being in a car accident of any kind can be a traumatizing and unsettling experience. After a car accident, it is important that you visit your doctor immediately to ensure that there are no serious injuries. For those injured in an auto accident there may be serious injury or wrongful death as a result of the crash. There are several different types of car accidents that may provide compensation for your personal injury claim.
Our car accident lawyers in Boca Raton handle a variety of car accident cases, including:
Rear-End Collisions
Side-Impact Collisions
Uninsured Motorist Accident
Single Car Accident
Head-on Collision
What is the Statute of Limitations?
It's important that you don't wait to take action because there is a statute of limitations on how much time you have to pursue a case. The time limit in Florida for a car accident case is four years from the time of the accident, but this window of opportunity can come and go much faster than you expect.
No-Fault Insurance Explained
Florida is one of a handful of States that still utilize a "No-Fault System." In its simplest terms, the "No-Fault System" requires every Florida resident who owns or registers a car in Florida to purchase auto insurance which includes PIP (Personal Injury Protection) Insurance. PIP insurance pays 80% of medical bills and 60% of lost wages up to $10,000 to injured auto accident victims regardless of who caused the accident. The law requires that any injured driver subject to the No-Fault Law use their insurance to pay their medical bills and lost wages before any other insurance has to pay, including the negligent driver's liability insurance. This is often described as the "PIP is Primary" rule by Florida attorneys.
In theory, if the other driver in the accident is hurt, their own PIP insurance will take care of their medical coverage. The idea behind the law was to reduce the number of frivolous personal injury lawsuits that stem from car accidents.
Florida's PIP insurance law is controversial; however, as it can make it more difficult for an injured driver to receive the coverage they need. It also does not take vehicle repairs into consideration. If you have been in a car accident in Florida, you should still file a personal injury claim with a Boca Raton car accident attorney from Willis Law, P.A. We may be able to prove that the other driver was liable and owes you some sort of compensation, despite the fact that Florida is a "no fault" state.
How Much Does PIP Insurance Cover?
Effective January 1, 2013 the Florida legislature limited PIP coverage to only $2,500 unless the injured party received medical treatment from a doctor within 14 days and a medical doctor determined that the injured party had an emergency medical condition.
The "No-Fault System" also has some harsh rules for car accident victims:
If you elect to take a deductible on your PIP coverage, you are choosing to self-insure for the amount of the deductible. The negligent driver is not responsible to reimburse you for the deductible.
If you fail to obtain PIP coverage or the coverage lapses, the negligent driver is not responsible to reimburse you for the first $10,000 of your medical and lost wage damages. So the negligent driver caused it and you pay for it from your own pocket.
You may only be reimbursed for pain and suffering damages (also called non-economic damages) from the negligent driver if your injury is considered permanent or the injury results in scarring or disfigurement. This is not the rule in all other Florida injury cases like slip and falls or dog bites; only auto accident "No-Fault" cases.
Drunk Driving in Florida
There is no tolerance for drinking and driving in the state of Florida. Operating a motor vehicle with a blood alcohol content (BAC) of 0.08 percent or higher is an unacceptable act of negligence that endangers the lives of countless people. In Florida, an individual caught driving while intoxicated faces penalties that include heavy fines, jail time, mandatory community service hours, license revocation, probation, and /or vehicle impoundment.
Second, third, and subsequent offenses can result in even tougher consequences. If you or a loved one has been the victim of a drunk driving accident, the Boca Raton car accident attorney at Willis Law, P.A. may be able to help you claim the compensation you deserve.
Boca Raton Car Accident FAQ
Do I have grounds to file a personal injury claim for my car accident?
Research published by the International Organization for Road Accident Prevention has demonstrated that 90% of all car accidents are caused by one of the drivers. In other words, one of the drivers is nearly always to blame. If the other driver is at fault for causing your accident through some type of careless, reckless or otherwise negligent behavior, you may have grounds to file a personal injury or wrongful death claim.
Is texting while driving legal in Boca Raton?
Florida state law bans texting behind the wheel when the vehicle is moving as a primary enforcement law. This means that a driver can be pulled over and ticketed for texting while the car is moving. It is also illegal to be talking on a phone while driving through a school or construction zone unless you are utilizing hands free (Bluetooth or speaker) system. If the driver who caused your crash was texting at the time or, in some cases talking on the phone, this may be used as evidence of negligence in pursuing your personal injury claim.
How do you prove that the driver was texting?
When a driver causes an accident while texting or talking on a cell phone, it is typical for him or her to deny the fact. It may be possible, however, to confirm the suspicion that the driver was using a phone at the time of the accident by subpoenaing the driver's cell phone records, which would show whether there was activity immediately before the accident.
What is personal injury protection?
Florida is one of several states in the nation where drivers are required to purchase personal injury protection (PIP) insurance. This type of coverage is also frequently referred to as "no-fault" insurance, for the simple reason that it pays regardless of who is to blame for an accident. Whereas you can only file a claim against a liability insurance policy if the policy holder is at fault for causing your accident, you can file a claim against your own PIP policy whether you are responsible or the other driver is to blame.
The major downside to PIP coverage, however, is the fact that it is typically quite limited: Many drivers have only the minimum required amount of $10,000 for bodily injury. In other words, PIP coverage can make a large difference, but it usually will not be enough to fully satisfy the value of a personal injury claim.
What can I do if I was hit by an uninsured motorist?
A recent study published by the Insurance Research Council found that Florida has one of the highest rates of uninsured drivers in the nation. According to the report, nearly one out of every four drivers statewide does not have insurance. Fortunately, even if your accident was caused by an uninsured driver, you should have a way to recover compensation by filing a claim against your uninsured motorist coverage.
Can I file a personal injury claim after a hit-and-run accident?
If the driver who caused your crash fled the scene of the accident, you can still file a claim against your own personal injury protection policy (PIP) for $10,000 in medical bills or lost wages. If you have uninsured or underinsured motorist coverage (UM) on your auto policy you can also file a claim for injuries against your UM coverage for losses or injuries not covered by PIP. Hopefully, the police or highway patrol will be able to track down the driver based on witness accounts, surveillance camera footage and other means. If this is achieved, the fact that the driver broke the law by fleeing the scene may be used as evidence to establish his or her negligence.
What is uninsured motorist coverage?
Under the terms of Florida Statutes §627.727 (2019), all drivers are required by law to be offered uninsured motorist coverage at the time of purchase of a liability insurance policy. Unless you expressly turned down such coverage, you should have uninsured motorist coverage. The purpose of this coverage is to step in and pay for your lost income and medical expenses when you have been injured or lost a loved one in an accident caused by an uninsured motorist.
What if the other driver's insurance doesn't cover my costs?
In the event that your own PIP policy, the other driver's liability insurance policy and your own uninsured/underinsured policy do not provide sufficient compensation to satisfy your claim, it may still be possible to recover the amount you are due. By winning a judgment against the other driver in court, you may be able to secure a wage garnishment or property lien to supply you with the payment that you need and deserve.
How much is my car accident claim worth?
The goal of your car accident claim is to recover fair compensation for all of the losses you have suffered. This includes payment for your present and future medical expenses and replacement for your lost wages. You can additionally claim compensation for the pain, suffering and emotional distress you have been forced to experience.
Don't lose your chance to seek compensation. Instead,

 

contact Willis Law, P.A.

 

immediately to discuss your legal options with a Boca Raton car accident lawyer.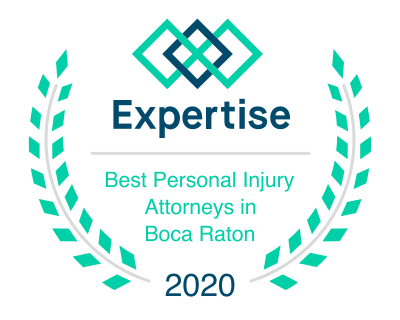 Real People, Real Reviews
What really sets Willis Law, P.A. apart is their expediency in settling cases.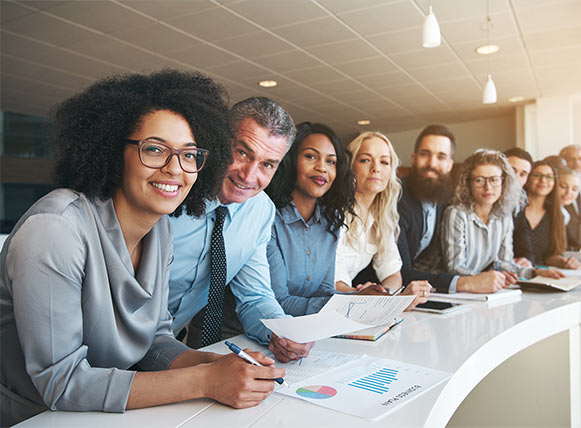 Tell Us About Your Case
Contact our Firm
Our Promise
A Track Record for Success
No Recovery, No Fee
We Treat All Our Clients Like Family
More Than 25 Years of Experience
Recognized for Outstanding Legal Representation
Individual Attention for Your Case